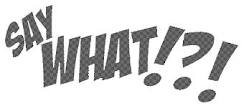 Deadly Shooting At CT School- Friday afternoon left the Connecticut town of Newtown absolutely devastated. 20 year old, Adam Lanza, entered Sandy Hook Elementary School with three weapons and opened endless fire among the students and faculty. Before he turned the gun on himself Lanza managed to take the lives of his mother, 20 children and 6 adults. Investigators are still trying to determine a motive for the shootings. People who knew Lanza are saying that he was mentally ill and a loner.
Sandy Hook Shooting 2nd Deadliest School Shooting in US History- In the Friday shooting that ended 28 lives, 20 of those lives belonged to babies- just 6 and 7 years old. The young victims were Charlotte Bacon, 6, Daniel Barden, 7, Olivia Engel, 6, Josephine Gay, 7, Ana Marquez-Greene- 6, Dylan Hockley- 6, Madeleine Hsu- 6, Catherine Hubbard- 6, Chase Kowalski- 7 Jesse Lewis- 6 James Mattioli- 6 Grace McDonnell- 7 Emilie Parker- 6 Jack Pinto- 6 Noah Pozner- 6 Caroline Previdi- 6 Jessica Rekos- 6 Avielle Richman- 6 Benjamin Wheeler- 6 (whose grandparents live in Norristown) and Allison Wyatt- 6. The adult victims included school principal Dawn Lafferty Hochsprung- 47 and school psychologist Mary Sherlach- 56 who both died lunging at the shooter. Substitute teacher Lauren Rousseau- 30, Rachel Davino- 29 Anne Marie Murphy- 25 and first grade teacher Victoria Soto- 27 who hid her students in a closet before being shot to death. Lanza also killed his 52 year old mother Nancy and himself.
Questions Remain In CT Shooting- Many questions remain as the nation continues to mourn over the 27 victims of Fridays massacre in Newtown, Connecticut. The questions revolve around how gun laws should be changed- more specifically whether psychological tests should be administered before people are sold guns; how we can make our schools safer for children and what is to come of the families of the victims in this tragedy. The biggest question of all however is, why. Why did Adam Lanza decide to open merciless fire of a school full of innocent children? It was originally believed that his mother worked at the school but that is not the case. Investigators are still trying to determine the connection. Did his mental disability cause him to go on a killing spree?  He was a loner, socially awkward and suffered from a personality disorder but did not have a criminal history.
Read more #SayWhat News by clicking below for more.
#SayWhat News (weird, outrageous, surprising and crazy news) goes down at 6:55a, 7:55a and 8:55a everyday with @MinaSayWhat on @Power99Philly.
Man Kills His Ex At Church- An elementary school music teacher is being charged with first degree murder after he entered a church where he shot and killed his ex-wife. Investigators say that 53 year old Darlene Sitler was playing the organ at First United Presbyterian Church of Coudersport in Northern Pennsylvania when her 52 year old ex-husband Gregory Eldred shot her. Church members detained Eldred until authrities arrived. No one else was harmed in the shooting.
Operation Sandy Clause-  Three local charities have teamed up to bring relief to families who were affected by Hurricane Sandy. The group in Harrisburg, PA provided over 2,600 games, toys and DVDs. It is said that 50 families recieved gifts. If you or someone you know is still struggling from the aftermath of Sandy email operationbrickfoodrelief@gmail.com.
Survival Pods For Mayan Apocalypse- Days before the Mayan calendar is to end, people who believe that the world is over as we know it are preparing for the worst. A farmer in China has built steel survival pods wrapped in fiberglass to protect himself from whatever is to come. The collection of pods which has been named "Noah's Ark" have seatbelts, oxygen tanks and can float on water. Each pod can fit up to 14 people and he is convinced that they are strong enough to withstand the dangers that the Mayan Apocalypse may bring. Look at the pods here.
LEAVE A COMMENT
comments