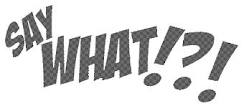 Outrage Over New York Post Cover/Homeless Man Who Pushed Man In Subway Caught – People are upset because of the cover of the NY post. It shows a man on train tracks on the subway about to get crushed. The man did indeed die in that subway that day, but people are mad that someone would take a picture before helping him and even madder at the NY Post for publishing the picture. In related news, the homeless man who pushed the other man onto the train tracks has been arrested.  They say he was talking to himself and went up to the other man started arguing with him and pushed him onto the tracks. Check the cover by clicking below for more.
Judge Orders Father To Stop Having Kids – A Wisconsin father of nine who's behind on child-support payments has been ordered by a judge not to have any more children until he can show he can provide for them. He has 6 different baby mamas and he owes nearly $100,000 in back child support and interest. The man was put on probation and as part of the conditions he can not have kids during that time.
Penn State Sorority Posts Racist Pic – Chi Omega posted a picture of the whole sorority in Mexican sombreros, ponchos and fake moustaches on facebook. They were holding  signs that said "Will mow lawn for weed & beer" and another sign that said "I don't cut grass, I smoke it." Not 1 Spanish girl in the picture. smh. They have apologized
Sandusky Appeals Decision To Revoke His Pension – Jerry Sandusky is appealing a decision to revoke his $59,000-a-year pension. The retirement system declined his pension after Sandusky was sentenced in October to 30 to 60 years in state prison for sexual abuse of 10 boys at Penn State.
Man Robs Supermarket With Fake Bomb – Police in Montgomery County are looking for the man who they say strapped a fake bomb to his chest when he robbed a grocery store. The cashier said it was a white man wearing a blue hooded sweatshirt, blue jeans, and white sneakers.
#SayWhat News (weird, outrageous, surprising and crazy news) goes down around 7:55a and 8:55a everyday with @MinaSayWhat on @Power99Philly.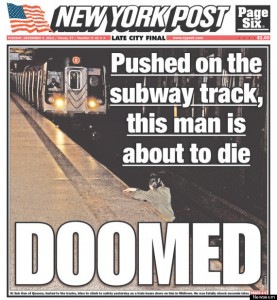 LEAVE A COMMENT
comments