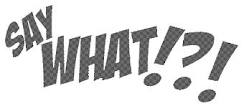 Two Teens Shot Sitting On Porch– Two teenage males, 17 and 19, were shot on Sunday as they sat on a porch in West Philadelphia. Police reports say that they were sitting in front of a N 57th Street home when an armed man walked up to them and opened fire. The two were transported to the University of Pennsylvania Hospital where they were reported as being in stable condition. This weekend's death toll is at 6 bringing Philly's murder total to 305.
Derailed Train Evacuations– The train that derailed on Saturday in Paulsboro spilled dangerous amounts of a toxic chemical called vinyl chloride . Immediately 12 residential blocks were evacuated but the spilled chemical still continues to cause problems. Officials have extended the evacuation order through this coming Saturday. Public schools will reopen Monday with some students being sent to other campuses. Conrail, the owner of the tracks, is providing hotel rooms and vouchers for the displaced residents. The train cars are still laying on the tracks.
Man Steals Intimates– New Castle County police have arrested a man for stealing woman's underwear. He unlawfully entered a woman's home earlier this week and stole panties, jewelry and prescription medication.  Officers allegedly saw him walking down the street with women's underwear hanging out of his pants.The 39 year old was arrested last month in Newark for similar offenses.
Mayor Sparks Helping Others Spark Up- A Kentucky mayor, Danny Sparks, was arrested for selling weed in an elementary school parking lot. Sparks has said that he will resign for the position that he has had since 2003. Officials had been investigating him for weeks and were able to make the arrest when he sold the drugs to a police informant. Sparks has been charged with felony trafficking of marijuana within 1,000 feet of an elementary school.
Chiefs Player Murder-Suicide- Kansas City Chiefs linebacker Jovan Belcher took his girlfriend's life then his own this weekend. According to Belcher's mother the two had been arguing after Kasandra, his girlfriend, came home late from a Trey Songz concert. After shooting her Belcher went to the stadium and thanked his coach and general manager for everything they had done for him before turning the gun on himself. The couple left behind a 3 month old daughter.
Teen Killed Over Loud Music- A 45 year old man and his girlfriend were driving in Florida when they pulled up next to a car full of teens. Dunn allegedly asked the group to turn their loud music down and after an exchange of words he opened fire on the car, shooting 8-9 times. 17 year old Jordan Davis was struck and killed- no one else in the car was hurt. Dunn drove off after shooting but witnesses copied down his license plate number. Davis was a high school junior who had recently gotten a part time job. Dunn has plead not guilty.
#SayWhat News (weird, outrageous, surprising and crazy news) goes down around 7:55a and 8:55a everyday with @MinaSayWhat on @Power99Philly.
LEAVE A COMMENT
comments