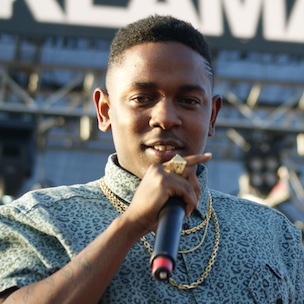 In an interview with Life + Times Decoded, Kendrick Lamar has broken down his song "Sing About Me/Dying of Thirst" on his debut album good kid, m.A.A.d city. He said,
"That's one of my favorite verses on the album. It's an obvious true story. It hits home as far as the past memories of tragic situations that happened in my life. That one particular situation is my homeboy getting smoked while I'm right there. And I'm the last one right there as he takes his last. Him just thanking me for being right there, and just wishing that he could've found a passion in something. Maybe music, maybe sports but you know, him recognizing the fact, the truth that he was in too deep. The craziest part about that verse and in real life is him saying 'if something happens to me before your album drop, just make sure you mention and tell this story in a positive light. That's exactly what I did, and he definitely passed too."
Click below to watch the interview!

>
LEAVE A COMMENT
comments