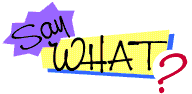 Kid Proclaims Himself 'Jesus,' Bites Florida Cop – 18 year old Paul Greene, from Florida, was arrested after he was found in the street dressed in shorts and socks screaming and flailing his arms. During questioning the man told police that he was Jesus and people were coming after him! Greene rushed the officers several times and was successful in biting one officer before being tased. He was suspected to be intoxicated and taken to the hospital for treatment. Upon his release he was charged with battery on a law enforcement officer, assault on a law enforcement officer, Resisting Arrest with Violence and Disorderly Intoxication.
Girls Drug Parents To Use Internet – Two teenagers in California after they drugged one of the girls parents with prescription sleeping pills so that they could use the internet past their curfew. The girls put the drugs into milkshakes before giving them to the unsuspecting parents. The parents became suspicious when they woke up the next morning and tested themselves with a take-home drug kit. The parents took the positive test results to police and the 15 and 16 year old were arrested for suspicion of conspiracy and willfully mingling a pharmaceutical with food. The 15 year old claimed that she did it because her parent's internet rules were too strict because privileges stopped at 10PM every night.
Robber Calls Mom For A Ride – 22 year old Florida man, Zachariah Dalton Howard, went into a corner store dressed in a black coat, hoodie and jeans and told the clerk that he had a firearm. The clerk sho – wed him the empty cash drawer and Howard left the store. The crazier part comes in when Howard went into a neighboring restaurant and called his mom to come pick him up! The man claims he didn't originally intend to rob the store but came up with the idea as he walked in.
Read more #SayWhat News by clicking below for more.
Pennsylvania Gov. Sues Over Penn State Sandusky Sanctions – Pennsylvania Governor Tom Corbett has plans to file an anti-trust suit against the NCAA for its sanctions in the Sandusky child sex abuse scandal. The NCAA fined the university $60 million and wiped the football team clean of 14 years of wins under the late coach Joe Paterno. Corbett argues that these sanctions do not punish Sandusky but instead are punishing past and present students who had nothing to do with the situation, "I cannot and will not let it happen without a fight." He also says that Sandusky's criminal misconduct is not a violation of NCAA rules. The NCAA has voiced that they are disappointed with the governor's actions stating, "Not only does this forthcoming lawsuit appear to be without merit, it is an affront to all of the victims in this tragedy — lives that were destroyed by the criminal actions of Jerry Sandusky."
Hundreds Arrested In Child Porn Bust – Something called Operation Sunflower has caused hundreds of people across the country to be arrested. The participants are allegedly involved in child sexual exploitation with 123 victims. 15 of those in custody are from Pennsylvania and Delaware. The worldwide operation to crack down on the sex ring saved the victims in a matter of a month. Many of the victims were being abused by a babysitter or a loved one. Special agent John Kalleghan said, "t's a serious problem; it's a problem that we somehow have to get our hands around because it's not getting any better."
The Navy Anti-Bath Salts Video – The US Navy has released a 6 minute video to try to prevent its members and the public from using bath salts. The video outlines all of the scary things that it can do to you!

3 People Killed In First 3 Hours Of The New Year – In Philly the new year rang in with a series of gunshots that killed 3 peoples in the first 3 hours of 2013. The first victim was a 17 year old boy who was shot during a house party in West Philadelphia at around 12:30am. Two hours later another man was shot in Frankford after what police believe was a fight. The third shooting was in North Philly. 3 people were shot and one died. Philadelphia police are also looking for someone responsible for a hit-and-run near Presidential Blvd.
Superintendent Reveals School Closing Plans – On Monday Bill Hite will reveal his plans for the Philadelphia-wide school closings. His two major goals are to improve academics for students and to ensure financial stability. He has six specific strategies that he plans to reveal and said, "People should expect a focused and detailed action plan that includes significant metrics that will allow us to measure our progress"
#SayWhat News (weird, outrageous, surprising and crazy news) goes down at 6:55a, 7:55a and 8:55a everyday with @MinaSayWhat on @Power99Philly.
LEAVE A COMMENT
comments