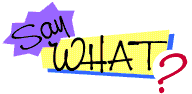 Man Runs Meth Lab Out Of A Daycare – Davenport, Iowa man Dale Blumer has been charged with running a meth laboratory out of the daycare center that his girlfriend operated! On December 30th he was charged with a felony charge of manufacturing methamphetamine.  Police have not confirmed whether children were ever present during the process but Blumer admitted to producing at least 20 times out of the daycare. Guns and ammunition were also found. Neighbors were shocked at what was going on.
Bank Robber Gets Caught Masturbating – A man who was suspected of robbing a bank was caught the next day masturbating in public! On New Years Eve the man walked into a Seattle bank and passed the teller a note saying he had a bomb and demanded the money. After he got the money he ran. The next day police officers got calls about a man who appeared to be masturbating in front of a car dealership. The man looked very similar to the bank suspect so he was taken into custody. He claims that he was not playing with himself but that he was trying to hide money in his pants.
Cat Used In Prison Smuggling Attempt – A little white cat in a Brazilian prison turned out to be a criminal! The kitty was caught slipping through prison gates with cell phones, drills, saws and other contraband taped to its body. Officers are saying that all of the prison's 263 inmates are suspects in the smuggling mission. None of the investigators speak "meow" so it will be hard to determine the true culprits.
Read more #SayWhat News by clicking below for more.
Pennsylvania Pastor Kills Second Wife- Faces Trial – Pastor Arthur Schirmer is facing trial for the 2008 death of his wife. Schirmer and his wife Betty were involved in what looked like a bad car accident. The pastor told police that he had swerved the vehicle to avoid hitting a deer and hit a tree, which ended in his wife's head hitting the windshield. It wasn't until 2010 when a man broke into the pastor's office and killed himself that police reopened Betty's case for investigation. It came to light that Betty and the man who committed suicide were having an affair. Police have determined that the car crash was staged to cover up Schirmer's murder of his wife. In 1999 Schirmer's first wife died under suspicious circumstances after she allegedly fell down a flight of stairs. Jury selection for the cases are set to start today.
Flu Cases Rising in PA – Flu season is not over people! Doctors are saying that the number of flu cases overall coming in has more than doubled. In Montgomery County alone there were 69 cases last year and this year there have been 420. Most of the strains that are infecting people are strains that were included in the vaccine, doctors say that the majority of people being treated were not vaccinated. If you think you have the flu its important to get to a doctor within the first 48 hours of symptoms. To protect your self: stay hydrated, eat well, exercise, wash your hands often and get plenty of rest.
Man Has Been Waiting 30 Years For A Re-Trial – Jerry Hartfield was 26 years old when he was told to pack up his belongings because his murder conviction had been overturned and he would be leaving prison. 30 years later he is still awaiting the re-trial in a Texas prison. The original case was overturned because one of the jurors was wrongly dismissed from duty after expressing reservations about the death penalty. In 1977 Hartfield was charged with robbing and beating a 55 year old bus ticketing agent to death with a pickaxe. Because of court technicalities it's not likely that Hartfield will see a judge any time soon. He says that he is not angry that he has spent most of his adult life in jail and that he holds no grudges.
 Obama Signs Bill For Sandy Victims – Yesterday President Obama signed a bill worth $9.7 billion in emergency aid for Hurricane Sandy victims. The new law allows FEMA to pay thousands of flood insurance claims in northeastern states. It also allows the National Flood Insurance Program to borrow more money to assist victims. The White House was originally seeking $60.4 billion in aid, the remaining $51 billion will be voted on January 15th.
#SayWhat News (weird, outrageous, surprising and crazy news) goes down at 6:55a, 7:55a and 8:55a everyday with @MinaSayWhat on @Power99Philly.
LEAVE A COMMENT
comments