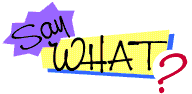 Nets Player Questioned For Rape In Philly – Brooklyn Nets player Andre Blatche is being questioned in regards to a sexual assault. The alleged victim is a 21-year-old woman and she claims she was assaulted by 2 men and that 2 other men knew it was happening at the Four Seasons Hotel in Philadelphia. The women  claims she and her 2 friends went to Blatche hotel after leaving Delilah's Gentlemen's Club, which is where she works. No official arrests have been made and no charges have been filed. Blatche was charged with sex solicitation back in 2007. Blatche maintains his innocence and tweeted, "I'm ok and I didn't do anything jus was n the area when it happened." His tweet was deleted. Authorities say they found compromising photos of the woman in his phone and remnants of a date rape drug. No charges have been filed yet and the woman is in the hospital.
Man Tracks Down Stolen I-Phone, Beats Up Alleged Thief – San Diego's Kenneth Schmidgall used the 'Find My iPhone' app to track down his device after it was stolen. The app led Schmidgall, a construction worker, to a man riding his bike on a beach. He and his room mate were able to corner the thief where they got into an altercation that lasted 18 minutes. The duo was armed with pepper spray but the fight did result in some scratches and a cut lip. The still-unidentified thief is in custody and Schmidgall said it was worth it to have his phone back.
Women Claims Boyfriend Choked Her With His Dreadlocks – An Oregon woman has accused her boyfriend of choking her with his dreadlocks! She was taken to the hospital to be treated for several non-life threatening injuries. Her 32 year old boyfriend has been taken into custody felony crimes including strangulation, fourth-degree assault and second-degree kidnapping.
Read more #SayWhat News by clicking below for more.
Teen Claims He Found A Brain Inside A Piece Of KFC Chicken – 18 year old Ibrahim Langoo of England got the surprise of his life when he was picking through his KFC chicken and discovered what he thought was a brain. He says that the incident, which happened about a month ago, still makes him sick to his stomach today. The chain has apologized for the find and says that what he most likely found was a kidney, not a brain. KFC has given Langoo vouchers in an attempt to make up for the frightening find.
Warning To Inspect Fisher-Price Infant Sleepers – The government is warning parents to inspect Fisher-Price Newborn Rock 'N Play Sleepers because of risk of exposure to mold for babies who sit in them. The Consumer Product Safety Commission says that the warning applies to more than 800,000 units sold nationwide since 2009. It has been discovered that mold can develop between the seat cushion and the sleeper's frame. So far 600 reports have been made and 16 babies have been treated for mold exposure ailments.
Body Of Missing Teen Found In NJ Lake – The body of one of two NJ boys who went missing on Monday was found in a northern Jersey lake yesterday afternoon. Search teams continue looking for the second boy. It is believed that the boys were riding their bike either on or near the lake when one of them fell through the ice and the other boy followed to save him. People who were near the shore at the time reported hearing screams.
Man In Custody After Climbing Sandy-Damaged NJ Roller Coaster – A man who climbed the New Jersey Jet Star roller coaster that was swept into the ocean after Hurricane Sandy has been apprehended. The man, Christopher Angelo, says that he was trying to raise awareness about the hurricane recovery. Angelo walked from the top of the coaster straight into a police boat. The man's mother says that the 38 year old has always been somewhat of a daredevil.
#SayWhat News (weird, outrageous, surprising and crazy news) goes down at 6:55a, 7:55a and 8:55a everyday with 
@MinaSayWhat
 on 
@Power99Philly
.
LEAVE A COMMENT
comments