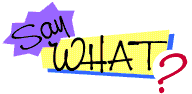 Old Lady Has An Oral Accident – 75 year old Nermin Keating, who suffers from Parkinson's Disease swallowed her dentures and doctor's missed it on four separate visits! Keating's daughter noticed her mother feeling ill soon after she lost the dentures and started taking her to the doctor. At one point she was diagnosed with a lung infection and given antibiotics. On the fourth visit the doctor happened to examine her throat and saw the teeth lodged there! The used forceps to pull the dentures out nearly 9 weeks after they had originally been swallowed. Keating is reporting feeling much better and is recovering on a liquid diet.
Woman Smothers Boyfriend To Death With Breasts – A woman is being charged with manslaughter after she smothered her boyfriend with her breasts in their trailer. 51 year old Donna Lange is reported to have thrown herself on top of her much smaller boyfriend who was also 51. Neighbors reported hearing the man begging her to get off of him during the drunken alteration. Lange told police that she didn't know how her boyfriend died but the man and three other women who were in the house at the time know exactly what happened even through they were all heavily intoxicated. She is being charged with second-degree manslaughter.
Wrangler Launches Moisturizing Jeans – Wrangler's newest product- Denim Spa jeans- come infused with moisturizers that are supposed to soothe skin and help rid legs of cellulite. The moisturizers include algae extracts, retinal and caffeine whose positive effects have been backed up by studies where women claim to see an improvement in the appearance of their thighs after four weeks. The jeans do lose their moisturizing capabilities after a number of washes but there is a reload spray available for the jeans to reapply the coating after each wash.
For more #SayWhat News click below for more
Man Charged in Deadly Hit-and-Run of Dog – Rashawn Antonio Robertson has been charged after hitting a dog with his car and leaving the scene of the accident. The owner of the German Shepherd Doberman Pinscher mix, King, said that he got of the house through a door that was left open. Robertson allegedly didn't even slow down. Investigators believe that something was impairing Robertson at the time of the accident. He told police that he knew he hit something but he didn't know what. RIP King.
Mother Of Abducted 5 Year Old Gets High Profile Attorney – The mother of five year old Nailla Robinson- who was abducted from her classroom in a West Philadelphia elementary school earlier this week- has retained Tom Kline, a high profile attorney. Latifah Rasid wants to focus on taking care of her daughter so she reached out to him on Wednesday to help in the investigation of finding the perpetrators. Word on the street is that she can sue the school. Kline has won several big-money cases, including a $51 million verdict against SEPTA after a boy's foot was severely injured in an escalator.
Barney's Son Sued For Attempted Murder – Sheryl Leach- the creator of the beloved Barney- is having serious family troubles. Her son was arrested for attempted murder in California. 27 year old Patrick Leach was arrested on January 9th after 49 year old Eric Shanks was found with a gunshot wound to the chest in Malibu. Fortunately Shanks is expected to make a full recovery. Patrick has since been released on $500,000 bail.
Man Charged With Throwing Woman Onto Train Tracks – The Chinatown station at 8th and Race streets was a scary scene on Tuesday afternoon. A man who police say is mentally challenged has been arrested after he attacked a woman and threw her onto the train tracks at the station. Surveillance cameras show that the man asked the woman for a lighter and she handed it to him he choked and punched her before slamming her to the tracks. Luckily the 23 year old was able to get up and to safety before a train came. The suspect left the station with the victim's cell phone and was found a few minutes later on 15th St. and John F. Kennedy Blvd. Police do not yet have a motive for the attack.
#SayWhat News (weird, outrageous, surprising and crazy news) goes down at 6:55a, 7:55a and 8:55a everyday with @MinaSayWhat on @Power99Philly.
LEAVE A COMMENT
comments