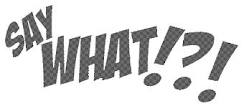 Porn Stars Come Together For AVN Awards Ceremony – This past Saturday the Hard Rock Hotel in Las Vegas was the scene of the AVN (Adult Video News) Awards. Porn A-listers and hopefuls were all in attendance for the affair. Rapper Tyga was up for three awards for the porno film he directed and produced "Rack City XXX" including 'Best Oral Sex Scene'. He also performed at the ceremony. Lily Carter and James Deen won best actress and actor respectively.
Man Hoarded Hundreds Of Animals In Home – A home in Cleveland, Ohio was home to close to 300 animals! Neighbors complained about a stench coming from the home and the humane society was called in to remove the  animals that included more than 160 pigeons, chickens, roosters, and rabbits. All of the animals are expected to survive despite the crazy circumstances. It is not known if the owner of the house will be facing any charges but as of right now he was allowed to keep two dogs and a few cats in the home. No hoodrats were found.
Pastor Not Ashamed Of Taking Bathtub Pic With Granddaughter – Chicago Bishop Larry Trotter received a ton of negative backlash after a picture of he and his grand daughter posing in the bath tub went viral. Trotter says that his family was visiting him when his granddaughter asked to join him in the bathtub. He said they were both wearing swimming trunks and that the little girl's mom was there for the entire five minutes that she was in the tub. See the pic below.
For more #SayWhat News click below for more
Scranton, PA's Joe Biden Gets Second Term – Along with President Obama, Joe Biden was sworn into his second term in office yesterday during the inauguration festivities. Biden has born and raised in Scranton, PA and spent a large part of his life between New Jersey and Delaware. He graduated from the University of Delaware, Syracuse Law School and served on the New Castle Country Delaware council.Biden served as a senator for Delaware for 36 years and is now serving as the 47th Vice President of the United States!
School Bus Driver Tried To Abduct Girl – A bus driver in Delaware County is now in custody after he allegedly tried to abduct a 10 year old girl. He is believed to have tried to take the girl from the 200 block on 9th Street in Upland.  When he was arrested he is said to have had 154 bags of heroin and cocaine in addition to a sex toy in his car. He's being held on $150,000 bail.
Drunk Driver Didn't Know She Was Naked, Sparta Cops Say – On Friday morning police were called to a scene where a drunken, naked woman had crashed her car into a home's stone wall. The woman was wearing only an unzipped jacket when she was discovered. When asked about her naked state she denied that she was naked- clearly she was under the influence. Officers told her to get dressed- her clothes were in the passenger seat- and when she finally got out of the car her dress was inside out. She failed several DWI tests and was arrested and her car was impounded. An adult came to bail her out a few hours later.
#SayWhat News (weird, outrageous, surprising and crazy news) goes down at 6:55a, 7:55a and 8:55a everyday with @MinaSayWhat on @Power99Philly.
LEAVE A COMMENT
comments