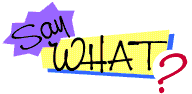 PA Gets The BBA (Bikini Basketball Association) – The Bikini Basketball Association does really exist and is really coming to Philadelphia. The new league will be starting on June 1 and the Philadelphia Diamonds will be the home team! Atlanta, Miami, Orlando, Minnesota and Illinois are the other five teams. Women are selected based on athleticism, personality and beauty. They where bikini's while they play ball and turns out Dion Sanders daughter Deiondra Sanders plays for the league in Atlanta.
Man Gets 6th DUI While Wearing A Breathalyzer T-Shirt – Bryan Wendler is no stranger to DUI and he was arrested for his most recent one when his car was parked in the middle of the street with the engine still running. Wendler was passed out at the wheel and wearing a shirt that said "Been Drinking? Free Breathalyzer Test: Blow Here." Classy.
Man Arrested For Spitting On Sidewalk – A 29 year old man in Lakeland, FLA was arrested for spitting on a curb! Stoiber was walking down the street when a police officer questioned him and asked to pat him down. When Stoiber refused to be searched he then spit the saliva that accumulated from his chewing tobacco onto the sidewalk. The officer asked if he spit and then arrested him! Stoiber was released on $250 bail.
Pornhub's Super Bowl Commercial Gets Rejected By CBS – CBS is either against porn or old people because of its refusal to air a PornHub commercial during the upcoming Super Bowl. The ad is 20 seconds of an adorable old couple sitting on a bench followed by the PornHub logo. 82% of people polled believe the ad should have been accepted.
For more #SayWhat News clicking below for more.
Softball Coach Had Sex With Teen Daughter's Best Friend – A Falls Township softball coach is being accused of sexually assaulting his daughter's best friend who he also coached in softball. The 34 year old was charged with involuntary deviant sexual intercourse. The evidence against him includes 1,400 Facebook messages between himself and the 14-year-old victim. She said that she looked up to Jones because her father was absent from her life. The man, Kevin Jones, denies the allegations and said the two have never had sexual contact.
PA Privatizing Liquor Sales? – Republican Pennsylvania Gov. Tom Corbett will disclose his plan that will sell wholesale and retail liquor businesses to private owners. Right now liquor sales are controlled by the state of PA.  Workers at the stores are union employed and the stores generate millions in revenue for the state. The governor sees a conflict in the Liquor Control Board's mission of selling and regulating liquor and he things that making the industry private ill make the sales job better and offer lower consumer prices. Opponents of the plan say that privatization would create social and financial problems.
 Camden #1 In Crime Rate – In 2011, Camden was the poorest city in the nation. Recently, the rates of the reported crimes were released for categories in murder, rape, robbery, aggravated assault, burglary, and vehicle theft. Camden's overall crime rate was more than five times the national average and it was #1. Detroit came in #2, Flint Michigan #3 , Oakland #5, Newark #9, Trenton #17, Philly #23
#SayWhat News (weird, outrageous, surprising and crazy news) goes down at 6:55a, 7:55a and 8:55a everyday with @MinaSayWhat on @Power99Philly.
LEAVE A COMMENT
comments