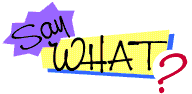 Virginity For Sale – 18-year-old Rebecca Bernardo from Brazil is the latest woman who is offering her virginity to the highest bidder in an online auction. She is trying to raise money to cover medical expenses for her mother who is ill. The woman says that she has tried other forms of employment but that they didn't bring in enough money to cover the costs. The highest bid as of right now is at $35,000. They say she is filming it for a documentary and that Playboy Brazil is interested in featuring her.
Baby Left At A Strip Club – A drunk dad in Florida went into a a strip club store for some liquor the other night and left his baby inside! The 26 year old went into the store and asked the clerk to watch his 11 month old. Its unknown whether the clerk agreed to offer baby sitting services but either way the man left the store and went into the gentleman's club which is in the same building. The father has been charged with child neglect and the baby is in the custody of the state.
Man Beats Up His Baby Momma Because.. – A man in Tennessee assaulted the mother of his child because she refused to make him some Kool-Aid! The victim told police that her exboyfriend arrived at her home and refused to leave. When he asked her to make Kool-Aid at 4:30 in the morning and she said no, she claims he punched her in the face. The man left the home with their son- who he has no parental rights to- and was later found hiding in the bathroom of a nearby apartment. The 31 year old was charged with kidnapping, domestic violence and violating a protective order. He is being held on $300,000 bail.
Read more #SayWhat News by clicking below for more.
11 PA Schools Stroke Em Condom Style – Over the winter break 11 high schools in the Philadelphia district had free condom dispensers installed. Reportedly parents are able to sign a waiver that would opt their child out of the free condom program but it doesn't seem like school officials will be able to strictly acknowledge the waivers. The dispensers were installed in schools that already had a health resource center that provided contraceptives or that were at had alarmingly high rates of STDs. City officials claim that this is part of a strategy to fight rising STD and HIV rates among teens. The schools are:
Bartram – HRC, high STD prevention priority
Ben Franklin – HRC
Dobbins – HRC, high STD prevention priority
Edison – HRC, high STD prevention priority
Fels – High STD prevention priority
Frankford – High STD prevention priority
High School of the Future – High STD prevention priority
King – HRC, high STD prevention priority
Roxborough – HRC
South Philadelphia – HRC, high STD prevention priority
West Philadelphia – HRC, high STD prevention priority
Bok is expected to be added to the list next week because of its high STD rate.
Germantown High Closing Protest – On Wednesday afternoon close to 100 people took to the streets to protest the scheduled closing of Germantown High. They chanted "G-Town, oh no! We won't go!" The crowd included students, alumni and concerned community members who are all against the Philadelphia School Districts recent decision. Protesters say that the school was deprived of vital resources that would have allowed the school to prosper. Officials plan to close about 37 schools because of insufficient funding.
Pot Candy On The Rise – Police are warning parents to be on the lookout for some candy that they suspect is laced with marijuana. It's called "weed candy" and it is a trend that is on the rise. Marijuana is ground down and mixed with vegetable oil. The oil is then extracted and mixed with syrup and sugar to form candy. Officer's biggest fear is that the candy may be laced with other drugs or chemicals. Parents are urged to look out for candy that is unwrapped or looks like it has been rewrapped.
Fiscal Cliff Negotiations Piss Gov. Christie Off – NJ governor Chris Christie was outraged by the outcome of the fiscal cliff negotiation. Because of the negotiations a vote on aid for victims of Hurricane Sandy was put off. Christie was assured that a vote would be held to allocate funds for aid from the storm that caused close to $36 billion in damages. The vote has been pushed back to January 15th.
#SayWhat News (weird, outrageous, surprising and crazy news) goes down at 6:55a, 7:55a and 8:55a everyday with @MinaSayWhat on @Power99Philly.
LEAVE A COMMENT
comments