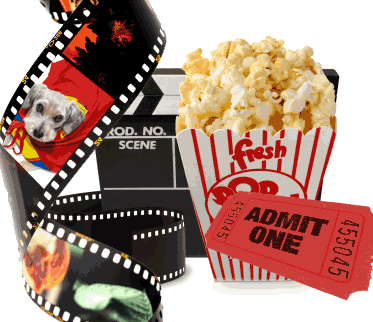 MOVIE OPENING: 'A HAUNTED HOUSE'
Opening January 11th is the new comedy, A Haunted House, starring Marlon Wayans, Cedric the Entertainer, David Koechner and Nick Swardson. The film, a spoof of several recent horror movies such as Paranormal Activity and The Devil Inside, follows a young couple who move in to a new house but find they're surrounded by ghosts and demons.
MOVIE OPENING: 'GANGSTER SQUAD'
Opening January 11th is the new crime drama, Gangster Squad, starring Sean Penn, Ryan Gosling, Josh Brolin, Michael Pena, Anthony Mackie and Emma Stone. The film, set in Los Angeles in 1949, follows a secret crew of the LAPD who try to bring down gangster Mickey Cohen's illegal empire.
MOVIE OPENING: 'ZERO DARK THIRTY'
Opening January 11th is the new action thriller from director Kathryn Bigelow, Zero Dark Thirty, starring Jessic Chastain, Jason Clarke, Joel Edgerton, Kyle Chandler, Mark Strong, Chris Pratt and James Gandolfini. The film follows a female operative who is instrumental in finding Osama Bin Laden, who Navy SEALS find and kill.
Check what's going on in TV by clicking below for more.

TV
Sunday
NBC
•    THE 70TH ANNUAL GOLDEN GLOBE AWARDS – The Hollywood Foreign Press Association honors achievement in film and television; Tina Fey and Amy Poehler host.
BRAVO
•    THE REAL HOUSEWIVES OF ATLANTA – Phaedra and Apollo begin work on the Donkey Booty video; NeNe struggles to keep herself focused on her acting.
VH1
•    MOB WIVES – Drita considers taking the children to visit Lee.
Weekend Watchers happened every Mondays at 9:55a and Fridays 9:55a with @MinaSayWhat on @power99philly
LEAVE A COMMENT
comments