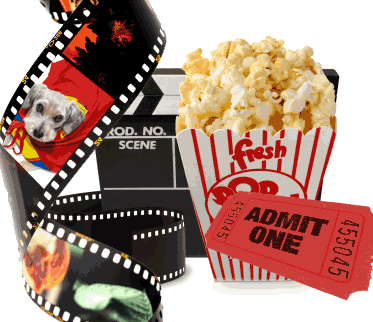 MOVIE OPENING: 'PARKER'
New action movie, Parker, starring Jason Statham, Jennifer Lopez, Michael Chiklis and Nick Nolte. The film follows Parker, a professional thief, played by Statham, who's double crossed by his own team and sets out to make sure they regret it.
MOVIE OPENING: 'MOVIE 43'
New comedy, Movie 43, starring Hugh Jackman, Naomi Watts, Chris Pratt, Anna Faris, Emma Stone, Gerard Butler, Kate Winslet, Halle Berry, Uma Thurman, Seann William Scott, Jason Sudeikis, Liev Schreiber, Johnny Knoxville and Richard Gere. The film, a series of interconnected shorts, follows three kids as they search the Internet to find the most banned movie in the world.
MOVIE OPENING: 'HANSEL & GRETEL: WITCH HUNTERS'
New fantasy/action movie, Hansel & Gretel: Witch Hunters, starring Jeremy Renner, Gemma Arterton, Famke Janssen and Peter Stormare. The film follows Hansel and Gretel who, fifteen years after defeating the wicked witch who planned to have them for dinner, are now skilled bounty hunters hell bent on destroying every witch still lurking in the dark forests but as the blood moon approaches, a great evil must be faced, one that could hold the secret to their terrifying past.
Click Below for more to check what's on TV this weekend.
Weekend Watchers happens every Mondays at 9:55a and Fridays 9:55a with @MinaSayWhat on @power99philly
SATURDAY
NBC
•    SATURDAY NIGHT LIVE – Adam Levine hosts; Kendrick Lamar performs.
NBC
•    2013 PRO BOWL – From Honolulu.
SUNDAY
BRAVO
•    THE REAL HOUSEWIVES OF ATLANTA – Kenya and Phaedra continue working on their workout videos; NeNe struggles to stay at the top.
E!
•    KOURTNEY & KIM TAKE MIAMI – TBA
VH1
•    MOB WIVES – Drita and her daughters visit Lee in prison; Joe secretly plots to dissolve his marriage with Carla.
OWN
•    THE NEXT CHAPTER WITH LL COOL J – LL will share that a man named Roscoe, who lived with his mother, beat him and tormented him psychologically.
Weekend Watchers happenes every Mondays at 9:55a and Fridays 9:55a with @MinaSayWhat on @power99philly
LEAVE A COMMENT
comments