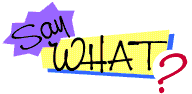 Church Daycare Closed Aftere 5 Year Olds Caught Having Oral Sex- First Lutheran Church of Carson School has closed down after parents of about 6 children have come forward saying that their kids have participated in oral sex at the school. The case that started the investigation dealt with a 5 year old girl who was caught performing oral sex on a four year old boy in a bathroom. Her mother told reporters that the little girl had watched another little girl do the same thing to a boy during nap time. Parents believe it was an everyday occurrence and are looking to sue the administration for lack of supervision. The doors of the school are supposed to close next week but authorities at the school insist that it is because of other factors, not the sex scandal.
Texas Man Kill Neighbors Over Dog Poop- Texas Man Kills Neighbors Over Dog Feces- A Dallas couple has been fatally shot all over a dog poop. 75 year old Chung Kim shot his neighbors Jamie Stafford and Michelle Jackson, who lived in the apartment above him. after he said they continuously dumped their dog's feces onto his patio. Kim tried to flee the scene but was later caught and is being charged with capital murder. The couple had five children.
Man Tattoos His Name Across Girlfriend's Face- A couple who met online and had spent less than 24 hours together are now forever bonded by ink. A Russian man convinced his new girlfriend to let him tattoo his name in huge Gothic letters across her face. The couple says they plan to get married soon. Not sure how she'll ever get a job but maybe they've got a different swag over there in Russia.
Read more #SayWhat News by clicking below for more.
Watching Too Much TV Linked To Lower Sperm Count- A new study has shown that men from 18-22 who watched 20 hours or more per week had half the sperm count of men who watched little or no television. The men were also asked about their exercise and diet habits but TV seemed to play the biggest role. The next biggest factor was exercise- more working out= higher sperm count. So guys, hit the gym and toss the remote.
Adultery Billboard Protested In South Philly- Ministers and citizens are speaking out against a new billboard that has been posted along I-95. The billboard reads, "Thou shall not commit adultery" with the 'not' crossed out. It is advertising a Toronto based dating website called Arrangementfinders.com. People protested the boards message outside of a Philly ad agency. Representatives for the site said, "We don't expect anything to happen to the billboard, we don't expect it to come down because there is no legal reason for the board to come down, it's freedom of expression." If their goal was to be shocking they have definitely succeeded.
Pa. Woman Gets Life In Prison For Love Triangle Murder- 37 year old Morgan Mendel received life in prison after she pleaded guilty to first degree murder and conspiracy for events that took place back in 2010. She is from West Chester and she planned her husband's murder with her lover. Her boyfriend at the time beat her husband, Kevin Mengel, to death with a shovel. Morgan said she has come clean because she wants to start the healing process. Love kills, for real.
2 Sought In Theft Of Gucci Sunglasses– NJ police are looking for two suspects who were involved in the theft of $1800 worth of Gucci sunglasses from an Atlantic County store. One of the suspects is said to have distracted employees while the other snatched 15 pairs of glasses. The two left in a yellow pickup truck. If you have information contact the Egg Harbor Township Detective Bureau at 609-926-4051 or Atlantic County Crime Stoppers at 609-652-1234 or 1-800-658-TIPS (8477).
#SayWhat News (weird, outrageous, surprising and crazy news) goes down at 6:55a, 7:55a and 8:55a everyday with @MinaSayWhat on @Power99Philly.
LEAVE A COMMENT
comments