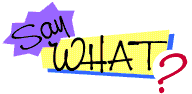 Burger Kings Twitter Hacked – Burger King's twitter was hacked and started promoting McDonald's. Their profile pic was changed to Mcdonald's logo, the bio section read that Burger King was sold to McDonald's because the whooper flopped and the background picture was changed to McDonald's new Fish McBites. About 55 tweets went out and the retweets followed over the next hour and a quarter. Bryson Thornton from the Miami based Burger King Worldwide Inc. apologized for the tweets in a statement to McDonald's via Facebook.
10-Year Old Found Naked, Drunk In Streets – 31- year-old Nedra Byrd was arrested and could be facing possible neglect charges for her drunken naked 10-year-old son wandering in Florida streets from brandy that she allegedly gave him. A couple who brought the boy into authorities said he was so drunk that he didn't realize he was naked. When authorities went to the boy's home they found his mother passed out and when she finally woke up they discovered the boy had been given four shots of the brandy.
Old Folks Caught Gettin' It Poppin In the Back Seat Of Car – In California a 72-year-old woman and 62-year old man were caught having sex in the back of their car. A nearby cop who responded to the call cited the two for indecent exposure but eventually released them. The elderly couple were spotted in the parking of Doc's Smoke BBQ and Burgers by people who walking by the restaurant.
Read more #SayWhat News by clicking below for more.
Haunted Mirror Sells For $155 On E-Bay – A recent auction for a haunted mirror sells for $155 on EBay. Sellers Joseph Birch and Sotiris Charalambous first came into contact with the mirror about five months ago when their landlord had disposed of it outside of their London home. They says since they've had the mirror they've had nothing but bad luck from money troubles to illness. They have seen things in the mirror and even woke up with scratches all over their body once. After all the issues they've been having Birch and Charalambous decided to sell the haunted mirror making it known that it was or could possibly be haunted.
Prison Inmates Collect Unemployment – Pennsylvania officials say they are moving to correct an huge mistake that allowed inmates in county jails to collect unemployment benefits from behind bars. All they had to do is get someone to call the unemployment office every two weeks and a check would either be mail, direct deposited or sent to a debit card. The Philadelphia Daily News said 1,162 inmates got an average of $344 a week. Those caught collecting represented 13 percent of Philly's 9,000 prisoners. If 13 percent of the 34,500 county prisoners statewide collected, the total take would be $27.7 million. This happened because a Pennsylvania labor department database was only set up to cross-check applicants' Social Security numbers with those of people serving time in state or federal prisons. County jails weren't included. They say they believe this was happening for 16 years.  Corbett is stopping the program and says it will saves 18 million annually. If you multiple 18 million dollars times 16 that's almost an estimated 200 million dollars lost total from the program.
Rape Reported Last Year at Alleged Abductor's Home – Police now say a rape was previously reported at the home of a year 19 year old daycare worker who was charged with 14 counts in the abductiona and rape of a 5 year old girl. When officers arrived at the house no one answered the door.  Police officials say there doesn't appear to be a record that shows officers ever returned to the home to follow up on that case.
Cab Driver Beaten, Robbed, Locked in Trunk – Two men are being sought by Philadelphia police for beating a 54- year-old cab driver and locking him in the trunk in. Police say a video of the two suspects approaching the driver captures them asking to be taken to 82nd and Lindbergh in Philly. Once they got to where they were going one of the men took his belt off and wraps it around the cab driver's neck. Also during the beating the cab driver was asked for the PIN numbers to all his cards and was asked to count to 100 before getting out of the trunk. The driver is at the Hospital of the University of Pennsylvania with 100 staples in his head.
#SayWhat News (weird, outrageous, surprising and crazy news) goes down at 6:55a, 7:55a and 8:55a everyday with @MinaSayWhat on @Power99Philly.
LEAVE A COMMENT
comments