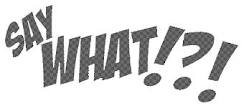 Playstation 4 Unveiled – Last night Sony introduced the Playstation 4 in the hopes that it will come back. The new console is described as a 'supercharged PC' with a new processor that will juggle more tasks and allow games to be played as they are being downloaded. Other new features include game broadcasting in real time and game recordings. The system itself was not shown during the presentation and no price or release date have been set as of yet.
Black Barbie Pissing People Off – A new version of an African American barbie doll is getting negative reviews from people who have seen images posted to the internet a couple of days ago. The brown-skinned doll has blonde hair, gold chains, plenty of cleavage and two bags that resemble multi-colored Louis Vuitton purses. People are offended by the image the doll portrays and is causing people to question what the true essence of beauty in the African American community is today. Mattel, Inc which owns the Barbie brand says that the doll in the image was not made or sold by them.
White Man Says He Doesn't Want Black Nurse – A black nurse in Michigan is suing the medical center where she worked after her and other nurses were banned from caring for certain newborn infants because of their skin color. Apparently a white father did not want the African American women taking care of his child and put up a sign that said so. The woman said the incident happened back in November when she introduced herself to the father and he asked to speak to a supervisor- the man allegedly has a tattoo of a swastika. The nurse is seeking damages for emotional stress, mental anguish, humiliation and damage to her reputation.
Read the Father's racist sign by clicking below for more.
Teacher Attacked With Hammer – Yesterday an Upper Darby, PA Teacher was catching up on some work after school when a 19 year old snuck in through the back door of the school and attacked her. He arrived at the school during dismissal time and went to the second floor of the building where he attacked the teach with a hammer. Investigators say that he swung at her and they started struggling and they continued on the floor before James grabbed her laptop and ran. He was later found hiding in a backyard and turns out dude wasn't a student at the school and is being charged with multiple felonies.
Olympic Dreams for 2024 – The United States Olympic Committee sent a letter trying to get interest in cities for hosting the 2024 summer games! Philly and Pittsburgh got the letter. They are just putting filters out there. The USOC wants to have discussions with potential host cities to discuss themes, infrastructure, finances and other factors. The committee still has two years to make a decision.
Pistorios Claims He's Not Guilty – After getting into an argument on Valentines Day Oscar Pistorius allegedly fired a gun into a bathroom where his girlfriend was hiding killing her. Pistorius is said to have broken down and sobbing during the hearing where prosecutors described him as a cold blooded murderer. Many are not buying the story that Pistorius thought he was shooting in an intruder. He claims he didn't have his legs on when stumbled out of bed in the dark and went over to the bathroom to shot what he thought was an robber. He claims he thought his wife was asleep in the bed. Investigators have found that the angle and high at which the bullets went through the door prove that he did have his legs on, which means he had time to think about this and realize his girl was not next to him.  Investigators also says they found stereoids in his home and a gun was found on her side of the bed, which means he had to reach over the her side of the bed to get it and would have realized she was not there.  He's being charged with premeditated and his attorney is saying that this wasn't pre-mediated. "
26 States Decline Obamacare – 26 states have decided to leave the issue of mandatory health care in the hands of the federal government. Under Obamacare states would run their own markets and create subsidized health care plans for uninsured citizens. In order to participate in the program states had to notify the Department of Health and Human Services by Friday. These 26 states let the deadline pass. New Jersey was one of the states that declined to participate. Even with the lack of support from the individual states the Obama administration is ready to make progress with the states who have agreed. The changes are expected to start at the beginning of 2014.
#SayWhat News (weird, outrageous, surprising and crazy news) goes down at 6:55a, 7:55a and 8:55a everyday with @MinaSayWhat on @Power99Philly.
LEAVE A COMMENT
comments