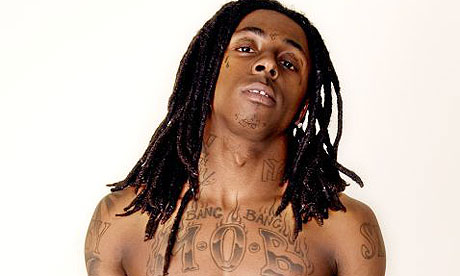 A lot going on with Weezy these days. He has released a public apology to the family of Emmett Till for his lyrics on Future's "Karate Chop (Remix)." In the song, he rapped, "I beat the p*ssy up like Emmett Till." Although two months late, Wayne wrote in a letter,
Dear Till Family:

As a recording artist, I have always been interested in word play. My lyrics often reference people, places and events in my music, as well as the music that I create for or alongside other artists.

It has come to my attention that lyrics from my contribution to a fellow artist's song has deeply offended your family. As a father myself, I cannot imagine the pain that your family has had to endure. I would like to take a moment to acknowledge your hurt, as well as the letter you sent to me via your attorneys.

Moving forward, I will not use or reference Emmett Till or the Till family in my music, especially in an inappropriate manner. I fully support Epic Record's decision to take down the unauthorized version of the song and to not include the reference in the version that went to retail. I will not be performing the lyrics that contain that reference live and have removed them from my catalogue.

I have tremendous respect for those who paved the way for the liberty and opportunities that African-Americans currently enjoy. As a business owner who employs several African-American employees and gives philanthropically to organizations that help youth to pursue their dreams my ultimate intention is to uplift rather than degrade our community.

Best,

Dwayne Michael Carter, Jr.
Lil Wayne
This comes after the family threatened to boycott his endorsements, 1 of them being with Mountain Dew. Emmett Till's family has responded to this. Till's cousin Airicka Gordon-Taylor says that a letter from Wayne to Till's family "falls short of an apology."  Now let's be clear, in the statement Weezy does acknowledge the family's pain, but never uses the word "apology."  I mean really?!?!?! There are other ways for people to apologize without using the word apology. BTW his cousin is also the executive director of the Mamie Till Mobley Memorial Foundation.  She did however commend Weezy for his vow to never use Till's name in his music again. We'll see how this further develops.
In other news, Lil Wayne has suffered another seizure. He was taken to Cedars-Sinai hospital in Los Angeles on Tuesday night (April 30th) by his bodyguards. He was treated and released Wednesday morning (May 1st).
They also say Weezy might be engaged. In a new trailer for Vinny's new reality show (Yes Vinny from the Jersey Shore), Weezy references his "finance." Watch it below.
Talk about busy. AND he's gong on tour too? Hope he's thinking about laying low for now. I doubt it though. He's a pic of Tunechi and his boo!
LEAVE A COMMENT
comments