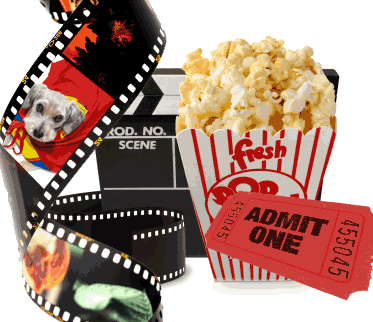 THIS HOLIDAY WEEKEND'S TOP TEN MOVIES — MAY 24-27
1.    Fast & Furious 6, $120 million
2.    The Hangover Part III, $51.2 million
3.    Star Trek: Into Darkness, $47 million
4.    Epic, $42.6 million
5.    Iron Man 3, $24.4 million
6.    The Great Gatsby, $17 million
7.    Mud, $2.5 million
8.    The Croods, $1.6 million
9.    42, $1.6 million
10.    Oblivion, $1.1 million
Real Husbands Of Hollywood Reunion Special airing tonight at 10p et on BET with Kevin Hart, Nick Cannon, JB Smooth, Boris Kodjoe Duane and Nelly. They say Robin Thicke will come on reunion and explain why he choose to leave and they are going to introduce Bobby Brown to the cast.
Married To Medicine Reunion Part 2 on Bravo tonight
Hit The Floor on VH1 started last night on VH1 and it will air on Monday nights (Its the show about Cheerleaders.
'FAST & FURIOUS 6'
The next chapter of the Fast & Furious movies, Fast & Furious 6, starring Paul Walker, Vin Diesel, Dwayne "The Rock" Johnson, Michelle Rodriguez, Ludacris and Tyrese Gibson. The film follows Dom and his crew, now very rich from their Rio heist but still fugitives on the run, as they help Agent Hobbs track down a team of mercenary driver in exchange for full pardons for everyone on the team.
'EPIC'
The new animated family film, Epic, with voices from Collin Farrell, Beyonce Knowles, Pitbull and many more. The film follows a teenage girl who is magically transported into a universe, where there is an ongoing battle deep in the forest between the forces of good and evil, and joins up with a group of rag tag characters to help them save their world – and ours.
HANGOVER
The third installment of the Hangover films from director Todd Phillips, The Hangover Part III, starring Bradley Cooper, Ed Helms, Zach Galifianakis, Ken Jeong, Justin Bartha, Heather Graham and John Goodman. The film follows the gang as they embark to Las Vegas once again to help a troubled Alan find his way in life.
Weekend Watchers happens every Mondays at 9:55a and Fridays 9:55a with @MinaSayWhat on @power99philly.
LEAVE A COMMENT
comments