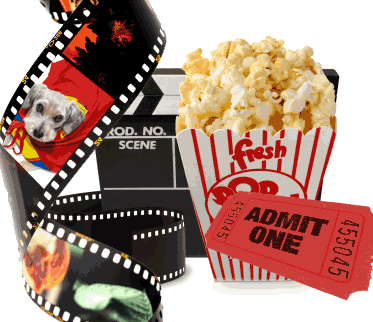 MOVIE OPENINGS
'NOW YOU SEE ME'
Opening today (May 31st) is the new thriller, Now You See Me, starring Jesse Eisenberg, Mark Ruffalo, Woody Harrelson, Dave Franco, Isla Fisher, Morgan Freeman, Melanie Laurent and Michael Caine. The film follows 'The Four Horsemen', a super team of the world's best illusionists, who pull off heists against corrupt business leaders during their performances, always managing to stay one step ahead of the elite FBI squad chasing them, but can they keep this up forever?
'AFTER EARTH'
Opening today (May 31st) is the new adventure movie from director M. Night Shyamalan, After Earth, starring Will Smith, Jaden Smith, Zoe Kravitz and Lincoln Lewis. The film, set in the future after mankind was forced to leave Earth and establish a new home on Nova Prime, follows Cypher and his son, Kitai, with whom he has a strained relationship, after they crash on Earth's hostile surface and must quickly learn to trust each other in order to stay alive.
Sunday  TV
NBC
•    THE WOMEN'S CONCERT FOR CHANGE: LIVE FROM LONDON – A concert to helps raise funds and awareness for female empowerment; performers include Beyonce, Ellie Goulding, Jay-Z, Florence and the Machine and others.
BRAVO
•    THE REAL HOUSEWIVES OF NEW JERSEY – (season premiere) The wives' vacation homes are in ruins after Hurrincane Sandy; Caroline's shocking offer to Joe Gorga could push the wives toward war.
E!
•    KEEPING UP WITH THE KARDASHIANS – (season premiere) Kim's pregnancy brings joy to the family but Kim's behavior shows she may feel differently.
Weekend Watchers happens every Mondays at 9:55a and Fridays 9:55a with @MinaSayWhat on @power99philly.
LEAVE A COMMENT
comments