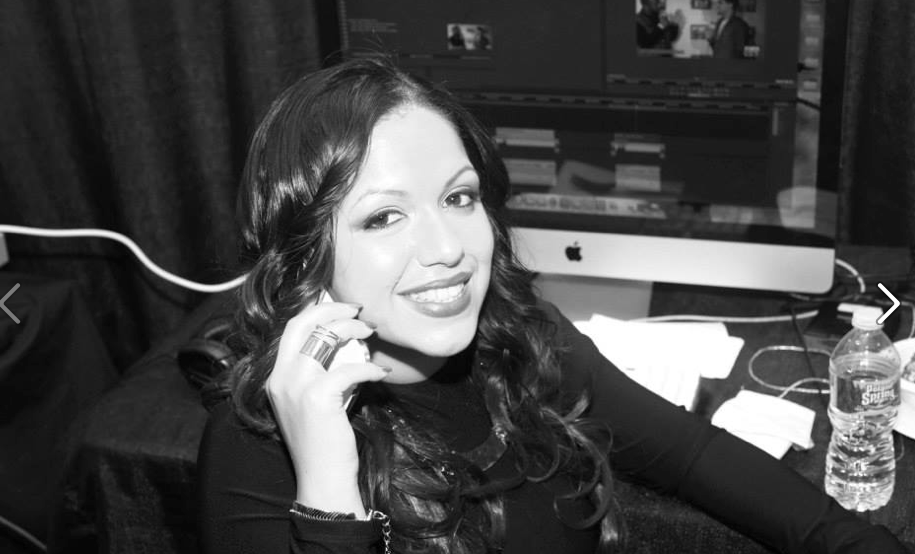 2013- What a year! The epitome of a roller coaster.  I have grown so much this year and I've been learning how to manage everything on my plate. Things are moving so fast and I just feel happy and blessed for everything – the good and the bad.  Last year around this time i was still transitioning moving away from New York and North Jersey (yes even though I was 8 months in), getting use to the changes to the show (I received a bigger role on the show) and having a new boss and APD. This year i really settled into everything. Personally i begun juicing and becoming a bit healthier.  Professionally i have really been busting my butt perfecting my craft. The morning show finally reach the #1 spot overall ages 18-34, which is a blessing. I begun a new artist series called "Next On Deck" that i am super proud of and even bigger than that i finally started my all girls dance team! Here are my biggest moments this year! Enjoy!
1. Starting an all girls dance team – "The Power Squad."  I had 12 girls on my team ages 15-23. It was a blessing to get to know and mentor these young ladies. They performed at many concerts and shows including Power 99's Powerhouse. I am proud of them, want to thank them for their hard work and will continue the team next year.
2. Creating Power 99's new-artist showcase "Next On Deck." Yup you know i have a love for new music and new artists. It all started with The Warm Up back when i was on SIRIUSXM The Heat.  During the Next On Deck new artist series i interview up and coming artists and they also perform. This year I've had Sevyn Streeter, August Alsina, B. Smyth, Sebastian Mikael, Trevor Jackson, Justine Skye and Bridget Kelly come through. Watch those interviews HERE.

3. Assisting in Renaming Kanye West's "rants" – Yes! This actually happened! After interviewing Kanye i told him how happy i was for witnessing my first Kanye West rant up close and personal (i love me a good Kanye rant).  I started telling him how (most of the time) he makes perfect sense and when the media twists and chops his rants to fit our sound clip and headline generation it makes him seem crazy at times. Most people probably can't keep up his thought process (that man thinks pretty fast).  During our convo Ye says "i don't know why they call them rants. It gives it such a negative connotation.  I'm going to start calling them 'visionary streams of consciousness.'" And Viola! There you have it! A phrase is born! Here is YE talking about when he's putting out more music.
4. Talking to Jadakiss – I grew up listening to this guy and buying all his albums.  He's in my all time Top 5 fav MC's list! In early April I finally got the honor to be behind a mic interviewing him. A dream come true. The kid was nervous! Talking all fast at first. lol. Got comfortable after. Listen to us talk about his album "Top 5 Dead Or Alive," changes in the music industry and the New  York sound and The Lox coming back together.
5. Being On FOX TV – Yup that happened too! The kid made it to the big screen! Fox 29 in Philly featured me in a coffee segment that aired multiple times during the afternoon and nightly news.  They also interviewed me LIVE during their morning show about my dance team performing at Powerhouse. It was dope! Looking forward to doing more with them in the next year!
6. In The Source's Power 30 Radio DJ's List – Big thank you to the folks over at The Source for placing me and the Rise N Grind Morning Show in their most powerful radio dj's list in at #22. It was an honor!
7. Meek Mill Addressing Kendrick Lamar – Meek and I saw a lot of each other over the past year.  I moderated his DC Entertainment And Sports Summit and we talked about his thoughts on Kendrick Lamar plenty of times. Watch him explain to me (for the 1st time ever) his thoughts on Kendrick's "Control" verse.
8. Feature in the Philly Daily News – This was a good look for me! Not only was i featured in the physical copy of the newspaper, but i was also on their website and philly.com
It's been a long road and I'm still just at the beginning. I want to thank all the people that have helped me this year – all the blogs for their support, my growing team (Aleisha, Justin, Gigi, Janine, Yusef) and most importantly my family.  Without them I am nowhere.  I want to thank John for listening to me and for all the smiles he put on my face.  My mom for all her continued guidance.  I look forward to 2014 and whatever it brings. 🙂
LEAVE A COMMENT
comments