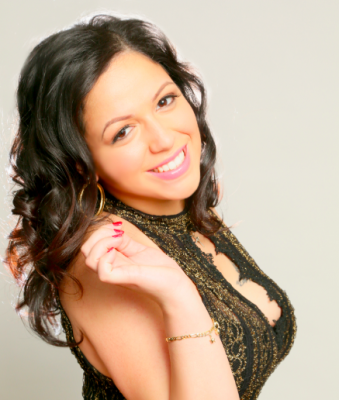 Thinking about 2015. I don't reflect on the past enough. I'm always thinking about the future. It's nice to do this at the end of each year. Had an amazing year. Celebrated 10 years in radio. I've been at this since I was 18 years old. I'm thankful everyday I found what God put me on this earth to do. Going into my 4th year on air mornings on Power 99 Philly. I'm in my 3rd year mentoring my all girls dance team #PowerSquad . The second year working with the Philadelphia 76ers youth community organization Sixers Youth. Second year as the voice of the weather for 103.5 The Beat and I'm celebrating 1 year of my deal with Kicks USA as their female Ambassador. I've been doing a lot of TV commentating (especially on Fox 29 Philly) and I thank the angels I've discovered another God given gift. My schedule is always full and for that I grateful. In 2016 I pray my schedule stays booked. I wish to continue doing what I love and am passionate about with people that support my longterm goals and growth. I wish for health, love and happiness. Thank you for following me this year and sharing your comments and thoughts and clicking on my links. Excited to talk and share with you in the new year! Below are some of my best moments this year.

1. Appearing On The Rachael Ray Show nationwide. Yes! It happened! Thank you for watching! Watch it HERE.
2. Having my second annual Queen Me Women's Panel. The first year i held it at a gym with my dance team. This year i bought the panel to Temple's campus with the help of Kicks USA and opened the event to all women for free. I was very proud of the outcome! I had women that represent the Sixers, Fox 29 Philly, Interscope / Geffen A&M, and successful marketing companies on the panel. The knowledge they shared with the room was priceless.
3. This year i decided to bring together the daughters and mothers that participate in the Sixers youth basketball. There are not of ladies on the team and i wanted to bring them together for some bonding and encouragement.
4. Each year i pick my favorite interview. This years is the talk with the 3 brothers from FOX's show Empire. I also hosted their season premiere and season finale parties.
5. I went on tour with Kicks USA as their female ambassador all summer to different locations all over Philly and New Jersey, I really enjoyed traveling to the different stores, meeting listeners and sneakers heads from all over. Mina was also featured in all of Kicks USA's print in-store ads for Northface.  Check them out HERE.
6. I hosted my very first hair show with Vivica A. Fox and was very proud of myself for doing an amazing job at hosting an event I've never done before. I learned i can do anything as long as a mic is involved.
7. Power 99's Powerhouse is amazing every year. This year I has the most fun I've ever had. Check out some snippets below.

8. Last but certainly not least. I've tried my hand at filming documentaries again. I made my first one as a sophomore at Syracuse University. It was about one of my good friends in college who was also the quarterback of the Syracuse football team. This one is about another good friend, Rotimi, who is also on the Starz hit show Power and is also a recording artist. There are things that need tweaking, but it's a good start! Baby steps.. 🙂
LEAVE A COMMENT
comments