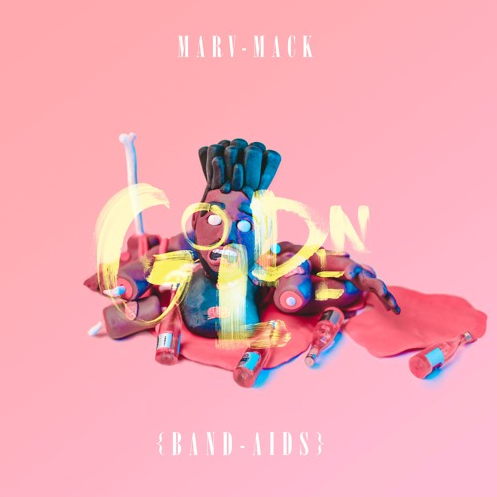 Philadelphia native Marv Mack delivers his new 11-track LP, Golden Band Aids. From the two part intro/title-track "Band-Aids" leading to the soulful "N#gga For Life," Marv does an excellent job of hooking listeners in from the very beginning. His prowess as a lyricist is undeniable, but this project appears to be about something more. Golden Band Aids radiates an aura of good vibes through the colorful sonic experience Marv Mack offers whether he is rapping or singing.
Marv is very adept at putting the right sounds together to create a solid product. Utilizing audio clips from popular Black shows/movies like Martin and Don't Be A Menace, Marv drops them in just the right places to drive home the message with a song.
As the Soundcloud caption states, this project is "a narrative of the good, the bad and the ugly." Tackling race issues, relationships, and easily transitioning to self-reflective raps, Marv Mack can be best compared to a smooth, and at times boastful, older brother ("Do It Again") that won't hesitate to sit down with you to drop some gems ("Paula Deen").
Features include Poindexter, Gibbs, Starks Vader, Free Juice, and fellow WhatScene collective member Anyee Wright, who adds some alluring background vocals on the strong, outro cut "Pity Party."
Enjoy Golden Band Aids below. Feel free to support on iTunes here.
LEAVE A COMMENT
comments