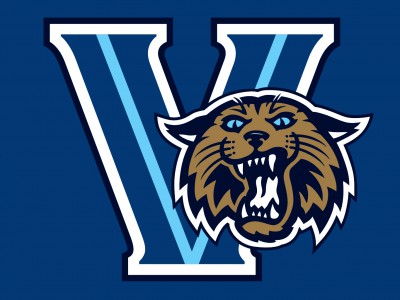 A set of brothers faced off last night for the National Championship. Nate Britt is a player for the North Carolina Tar Heels while his brother Kris Jenkins is a Villanova Wildcat. The two supported each other throughout the NCAA tournament and said that they would be happy with either team winning but have not been talking to each other for 2 days. "Whoever wins the game, obviously the other one is going to be hurt and going to feel bad," Britt said. "That'll be permanent bragging rights for the rest of our lives."
Nate and Kris are not biological brothers. They met when they were 10 playing AAU basketball and eventually played together for a team that Britt's dad coached. Jenkins was spending so much at Britt's home that his parents decided to let him stay there and the Britt's became Kris Jenkins legal guardians. It's probably safe to say that Villanova's Jenkins is a little happier right now since Villanova are national champions.
They pulled off a 3 point win against North Carolina after Kris Jenkins hit a buzzer beater with 4 seconds left on the clock. He credits his shooting skills to his mom It was a great competitive game from start to finish. It looked like it was going to go into overtime and then Kris Jenkins put up his game wining three. Final score was 77 to 74.
This is Villanova's second title ever and their first in 30 years. Michael Jordan was in the building supporting his alma mater North Carolina and the MJ memes flooded the internet after UNC took their loss. This is coach Jay Wright's first National Championship. While on campus, the students partied at The Pavilion like crazy and the celebration spilled onto Lancaster Ave. 6 people were arrested – 30 were hurt. A massive, armored SWAT vehicle was on standby just in case. Villanova cancelled classes today to celebrate!
FOR THE CHAMPIONSHIP!!! https://t.co/QXjPTrQN6Y #NationalChampionship

— NCAA March Madness (@marchmadness) April 5, 2016
LEAVE A COMMENT
comments