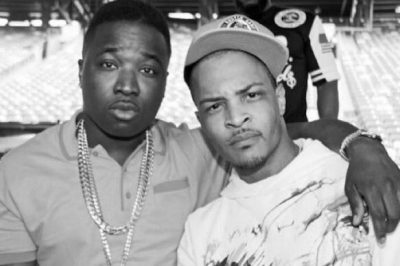 TMZ caught up with T.I. and asked him what he thought about the shooting involving Troy Ave that took place at his concert last month. Tip remained pretty silent on the incident itself saying that he's not discussing any criminal cases because that's what lawyers are for. He added,
"Me, myself, I've got a lot of love for Troy, and I just think he has enormous potential. He has his own relationship with God. All you gotta do, man, is keep God first, and you can pull through it. Sometimes there are things that involve situations that go beyond what the eyes can see. So for things like that, you've gotta step out on faith. And him being able to do that, man, that will make the difference."
Troy Ave is currently locked up facing five felony charges.
LEAVE A COMMENT
comments