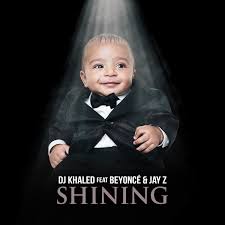 After the Grammy's, DJ Khaled released his Beyonce and Jay Z assisted track "Shining." Jay Z got people talking when he fired what seemed to be shots at Drake. During his verse he rapped, 'I know you ain't out here talking numbers, right?/ I know you ain't out here talking summers, right?/ I know you ain't walking around talking down saying boss sh** when you a runner, right?'. So if you are confused here is the back story.
Drake and Jay have been traded what seems like subliminal jabs for a while now. Drake started it with his line, "I used to want to sign to Rocafella then I turned into Jay" in" Summer Sixteen." Jay then rapped "Til you own your own you can't be fre, til you own something you can't be me" on DJ Khaled's "I Got The Keys." Drake then rapped on the 21 Savage assisted "Sneakin,"
"Man I'm only 29 have some patience with us. Plus I never met nobody from my label n****. I just pop up with the music then they pay a nigga"
And now Jay apparently responds in "Shining," There hasn't been any response from Drake yet but fans wouldn't be surprised if he came back with a verse of his own. Shining will appear on Khaled's upcoming project Grateful.
LEAVE A COMMENT
comments