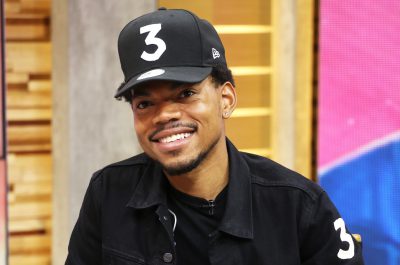 On Wednesday the Chicago Sun-Times published an article with the title 'Child Support Spat Could Hurt Chance The Rapper's Image' that was written by a hater named Mary Mitchell. The article talks about Chance The Rapper's split from the mother of his 18 month old daughter and their on-going battle for child support. The writer of the article also attempted to overshadow his recent $1 million donation to Chicago City Public Schools saying, '$1 million won't make a dent in the $215 million deficit the Chicago Public Schools is facing.'
The writer continued to say that it would be bad if he was giving money away to the school system when his baby mom was trying to take him to court for money. ""You can't hand out money to benefit children you don't know and come off looking like you are being stingy when it comes to your own child," she said.
Chance responded to the article with a video on social media saying, 'Ya'll better do ya'll jobs and stop worrying about how good my family is…just a friendly reminder-don't let anybody get between you and your family. Sun-Times get the f*** back.' He also posted several other videos of him with his girl and their baby. Showing that they are good and have clearly patched things up.
LEAVE A COMMENT
comments