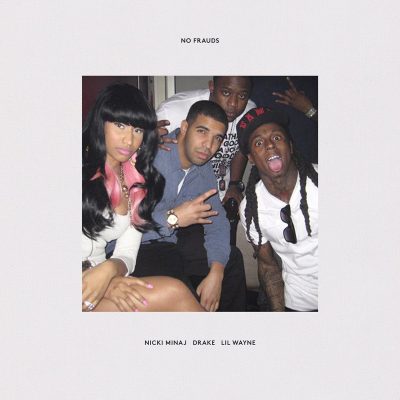 Nicki Minaj has finally responded to Remy Ma's diss tracks Shether and Another One. She released 3 songs one of them clearly directed towards Remy Ma.
On her latest track 'No Frauds' with Drake and Lil Wayne, she came directly at Remy with, 'Tried to come with 'Another One', you was itchin to scrap. You exposed your ghostwriter, now you wish you were scrapped'. She continues,
"What type of bum b**** shoot a friend over a rap?/ What type of mother leave her one son over a stack?/ Lil' boogie down basic bitch thinkin' she back/ Back to back? Oh, you mean back to whack/ Back to back? Me and Drizzy laughed at that/ They say numbers don't matter, but when they discussing the kings/ They turn around and say LeBron ain't got six rings."
Nicki is referring to the fact that Remy Ma went to jail for shooting her alleged friend because she claims she stole several thousand dollars from her purse. Nicki also states she never signed a 360 label deal.
Minaj also addressed Remy on another cut titled 'Changed It' and said, 'This hoe getting slick so I put on gym shoes, extended my run…. The bitch gambled her career. it gonna be severe." If Remy responds it would be a surprise. She has already stated this is over. Listen to the tracks below.
LEAVE A COMMENT
comments