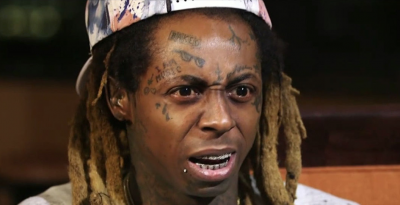 Back in 2015 a woman named Keiotia Watson filed court documents claiming that she had a sexual encounter with rapper Lil Wayne in June of 2001 and that he is the father of her 15 year old son. Weezy never showed up to court and the judge granted Watson's judgment and ordered Wayne to pay $5,000 a month, an arrangement that went into effect January 2016. The rapper was also responsible for the kid's medical bills. Reports are now saying that Wayne has responded to the judgement asking the judge to set aside the monthly support until a paternity test is conducted . Wayne's legal team is claiming that he was never served with court papers, which is why he didn't show up and he is also claiming he is not the father of Watson's son. According to reports, Wayne signed a declaration which states,
"I did not engage in a sexual relationship with Keiotia Watson in June of 2001 or at any other time. In June of 2001 I was residing in New Orleans, but my professional commitments required me to travel a great deal throughout the United States. I do not believe it is possible that I am the biological father of Dwayne Brown. I have never acknowledged Dwayne Brown as my son, nor was I ever made aware of his birth until I was served with the petition" filed in August. I am the loving father of four (4) children, all of whom I provided support for since birth. Up until now, I have never been involved in a child support case."
The judge set a hearing for next month and ordered Watson to appear to explain why Wayne's motion should not be granted. What's most surprising is that a court would rule a man is legally responsible to pay 5,000 a month to a woman that has not proved the paternity for her child. Just saying!
LEAVE A COMMENT
comments