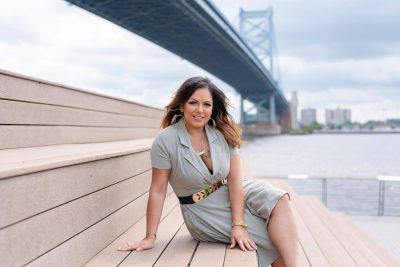 Gregory Dale, writer for Philadelphia Weekly, took some time to talk to Mina SayWhat about her career in radio.  They talk about how she got into radio and what it was like waking up the city of Philadelphia for 6 years while on a morning show. Below is a snippet.  Read the entire article HERE.
Some people figure out their true life's calling through trial and error. But as soon as Mina "SayWhat" Llona first got behind a microphone, she instantly knew it was going to be her destiny.
The media personality's hard work and talent have granted her numerous opportunities over a short period of time. She's also broken down barriers in the process.
She first captured Philly's ears and hearts after working as a co-host on "The Rise and Grind Morning Show" on iHeart Media's Power 99 (98.9-FM), where she soon became one of the city's most notable Latin voices on the radio. She also became the first Latina to do mornings on the station. However, after working in that role for six years, she parted ways last December to pursue new opportunities.
Currently, she's a personality on Sirius XM's "The Heat," an on-camera contributor on Fox 29 Philadelphia, and she hosts a weekly podcast called "Mina's House."
Her hustle alone proves she loves her craft – and a passion for music is at her core.
LEAVE A COMMENT
comments