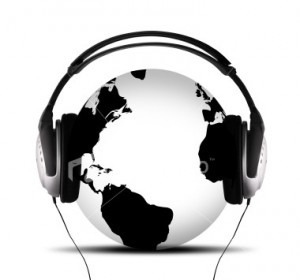 – Recently signed to Kanye'e label, Teyana Taylor  gave an update on the G.O.O.D. Music compilation album titled "Cruel Summer."  She says, 'We switch up that album like every five minutes. … But it's so great, you gotta hear it."
– Congrats to Frank Ocean. His debut album "Channel Orange" came in at #2 on the Billboard chart after releasing the album a week early by surprise . The I-Tunes exclusive sold 131,200 in its first week.
– Of course shouts to the God-Son Nas who celebrated the release of his 10th studio album yesterday titled "Life Is Good." He had a full day of press with an album release party and appearances and performances for the Colbert Report and 106 N Park.
– French Montana, who was recently on Drake's Paradise tour, was suppose to drop his album "Excuse My French" yesterday, but his rep has announced that it will be pushed back to early fall.
– Shouts to people that dropped mixtapes this week Cyhi The Prince (signed to Kanye) and Shawna (used to signed to Luda).
Check the Music Minute every Monday, Wednesday and Friday on Cosmic Kev's show on @power99philly
LEAVE A COMMENT
comments