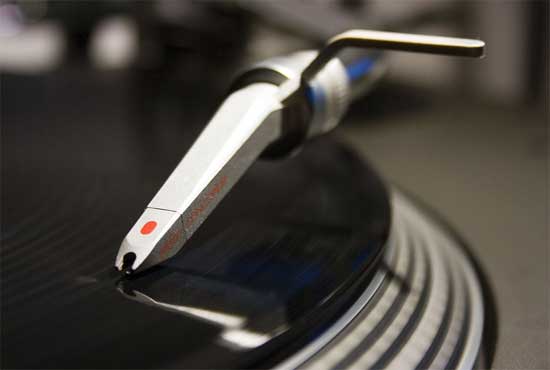 –    Congrats to Rick Ross his album "God Forgives I Don't" went Gold surpassing 500,000 copies sold.
–    If you happen to pick up the October/November issue of Complex, you'll see Wiz Khalifa on the cover.  In the issue explains that the reason his album was been delayed is because his label Atlantic Records wants "more obvious singles because that what sells it for them." He said,
" My belief in the record is what sells it to me. It's not a conflict. You just have to communicate so everybody understands it."
–    Waka Flocka dropped a mixtape today called "Salute Me Or Shoot Me 4" which features include Gucci, Wale, Yo Gotti, Chief Keef and more.
–    BET Hip Hop Awards are going down on October 9th and it will be hosted by Mike Epps.  Kanye West leads the nominations with 17, 2 Chainz got 13 and Drake got 11. Check the full nominations by clicking below for more.
Listen to the Music Minute every day Monday thru Thursday on Cosmic Kev's show at 7:45p ish et on @power99philly
Best Hip-Hop Video
2 Chainz f/ Drake – "No Lie"
A$AP Rocky – "Goldie"
Drake f/ Lil' Wayne – "HYFR"
Wale f/ Miguel – "Lotus Flower Bomb"
Kanye West, 2 Chainz, Big Sean x Pusha T – "Mercy"
Reese's Perfect Combo Award
2 Chainz f/ Drake – "No Lie"
Drake f/ Lil' Wayne x Tyga – "The Motto"
J. Cole f/ Missy Elliott – "Nobody's Perfect"
Wale f/ Miguel – "Lotus Flower Bomb"
Kanye West, 2 Chainz, Big Sean x Pusha T – "Mercy"
Best Live Performer
A$AP Rocky
Drake
J. Cole
The Throne (Jay-Z x Kanye West)
Kanye West
Lyricist of the Year
J. Cole
Jay-Z
Kendrick Lamar
Nas
Kanye West
Video Director of the Year
A$AP Rocky x Sam Lecca
Benny Boom
Chris Robinson
Kanye West
Hype Williams
Producer of the Year
Hit-Boy
J. Cole
J.U.S.T.I.C.E. League
No I.D.
Kanye West
MVP of the Year
2 Chainz
J. Cole
Jay-Z
Rick Ross
Kanye West
Track of the Year
"Cashin' Out" (Ca$h Out)
"I'ma Boss" (Meek Mill f/ Rick Ross)
"N–gas In Paris" (The Throne)
"No Lie" (2 Chainz f/ Drake)
"The Motto" (Drake f/ Lil' Wayne x Tyga)
CD of the Year
The Dreamer, The Believer (Common)
Take Care (Drake)
Cole World: The Sideline Story (J. Cole)
Watch The Throne (Jay-Z x Kanye West)
TM 103: Hustlerz Ambition (Young Jeezy)
DJ of the Year
DJ Drama
DJ Enuff
DJ Envy
Funkmaster Flex
DJ Khaled
Rookie of the Year
2 Chainz
A$AP Rocky
Ca$h Out
Future
Meek Mill
Made You Look Award (Best Hip-Hop Style)
2 Chainz
A$AP Rocky
Big Sean
Nicki Minaj
Kanye West
Best Club Banger
"Cashin' Out" (Ca$h Out)
"The Motto" (Drake f/ Lil' Wayne x Tyga)
"Same Damn Time" (Future)
"Ni–as In Paris" (The Throne)
"Mercy" (Kanye West, 2 Chainz, Big Sean x Pusha T)
Best Mixtape
LiveLoveA$AP (A$AP Rocky)
1999 (Joey Bada$$)
Dreamchasers 2 (Meek Mill)
Rich Forever (Rick Ross)
Taylor Allderdice (Wiz Khalifa)
Sweet 16: Best Featured Verse
2 Chainz – "Mercy"
Diddy – "Same Damn Time (Remix)"
Drake – "Stay Schemin'"
Ludacris – "Same Damn Time (Remix)"
T.I. – "Magic (Remix)"
Hustler of the Year
2 Chainz
Jay-Z
Lil' Wayne
Rick Ross
Kanye West
Impact Track
"Around My Way (Freedom Ain't Free)" (Lupe Fiasco)
"Bitch Bad" (Lupe Fiasco)
"Daughters" (Nas)
"Murder To Excellence" (The Throne)
People's Champ Award
2 Chainz f/ Drake – "No Lie"
Driicky Graham – "Snapbacks & Tattoos"
Meek Mill f/ Rick Ross – "I'ma Boss"
The Throne – "Ni–as In Paris"
Kanye West, 2 Chainz, Big Sean x Pusha T – "Mercy"
Best Hip-Hop Online Site
2DopeBoyz.com
AllHipHop.com
Complex.com
HipHopDX.com
NahRight.com
RapRadar.com
WorldstarHipHop.com
LEAVE A COMMENT
comments